Nov 19th 2010 News
Posted on 23 November 2010 by e-news
MASG ANNUAL GENERAL MEETING Report
40 members attended the 2010 AGM last Tuesday. The first meeting of the COM was held on Friday  the 19th. A copy of the financial report and chairperson's report is available at the office. If you wish contact the committee, attend the meetings or see any of the reports from the AGM please contact MASG on 54706978 or email admin@masg.org.au

Members end of Year gathering
Thursday  Dec 16th from 5pm onwards in the gardens at the back of the Hub. BYO nibbles and drinks. A chance to catch up with who is doing what around sustainability in an informal setting. All welcome.
Meet the candidates forum: State Election 2010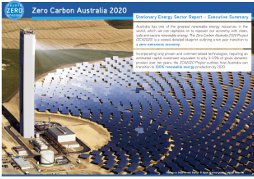 A full house of over 60 people attended our Candidates forum held with the Castlemaine Combined Churches last week. After being suprised by the Melbourne
University and Beyond Zero Emissions
Zero Carbon Australia 2020 report
on how Australia could be 100% renewable energy powered within a decade, and how many people in the crowd thought that was feasible, Upper House
Nationals current member Damian Drum
committed to a meeting with MASG and the Bendigo Sustainability Group in the week after the election. We  will be asking him to outline  the
National's support for renewable energy
and specifically if they would support a
gross feed in tariff
that would see solar farms becoming common in regional Victoria.
Open Food Gardens – a tomato wrap up.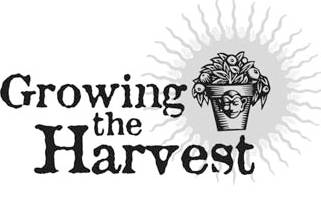 Thanks to the wonderful volunteers who helped out at the gardens on the days in both rain and sunshine.
A special thanks to the  generosity of the gardeners in opening their gardens and sharing their knowledge which was appreciated by over 200 visitors.
As a thankyou a  'tips on growing tomatoes' session was shared by 20 volunteers and gardeners on Monday, followed by a lunch and a heritage tomato plant to take home.
With lots of experts on hand there were some great ideas including how to contain the rambling heritage varieties in cages, how to develop deep root systems by planting as deep as 2 ft and how to grow them in a 'car hothouse'.
Everyone learnt something new.  There were ideas of further workshops and field trips.  If you are interested contact Peter at bundara@netcon.net.au on  or Heather at heather@box311.bizLink
Pick your own Cherries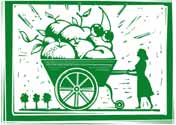 The Mt. Alexander Fruit Gardens is a local business that runs a certified organic orchard at Harcourt, growing 80 varieties of stone and pome fruit on 5,000 trees.
Members of the public can pick their own local organic cherries and pay by weight. The season opens on Friday 26th of November.
For more information ring Katie and Hugh Finlay on 0409 706 784. When you're there say Hi to Hugh Who has just joined the MASG Committee of Management.
Replace Hazelwood rally Nov 6th report.
Over 5000 people including a dozen MASG members rallied to replace all of Hazelwood. For more see the MASG website page which includes a youtube video of the rally and features some Castlemaine cameos.

Insulation Offer
MASG member Colin Vincent  has the following items for your home at very cheap prices. DraftStoppa Self-seal casing for ceiling exhaust fans (see www.draftstoppa.com.au) – $30 each, $27 for MASG members, (normally $33-$42). Discount insulation 200 bags of insulation – $30 per bag. Also R3.5 Glasswool, 8 square metres of material per bag. Contact Colin Vincent – CV Insulation; M: 0434 191 714; E: cvinsulation@gmail.com
Scotland releases details on how they will cut emission by > 40%
A draft Proposals and Policies (RPP) paper has been released in Scotland outlining how they will cut emissions by 40% by 2020 and take advantage of the huge economic opportunities of a low carbon society.
The RPP shows that Scotland is on track to deliver a 42 per cent cut in emissions by 2020 compared to 1990 and it details a low carbon economy strategy to assist businesses with the new opportunities that will arise as well as details on energy efficiency, renewable energy generation and public engagement policies that will see Scotland transform its economy whilst making deep cuts in their greenhouse gas emissions.
VECCI in push for green power
The Victorian Employers Chamber of Commerce and Industry (VECCI) is running a pilot program, called Carbon Down, to show businesses they can chop an average of $850 a year off their electricity bill by shifting to a cheaper power plan with a 25 per cent GreenPower component.

For more see the Age newspaper article.
Sun is setting on the age of Oil

The recently released 2009 International Energy Agency World (IEA) Energy Outlook acknowled that conventional crude oil production has already peaked in 2006!  The subject of  peak oil is now officially acknowledged by the world's leading energy agency but how Australia responds to the opportunities and challenges of Peak Oil is still yet to be discussed the Australian Government .Read more on the report in the
Energy Bulletin
.
Fracking
No I'm not swearing. This is the name given for how we will be getting our "natural" gas in the future. It involves drilling deep into the earth and injecting a cocktail of chemicals to fracture the rock and release the trapped gas….and release carcinogenic chemicals into the water supply. Arrow Energy says secondary testing of coal seam gas (CSG) wells in Queensland's central highlands has found traces of carcinogens including benzene in three water samples taken near Moranbah, west of Mackay, in north Queensland last week.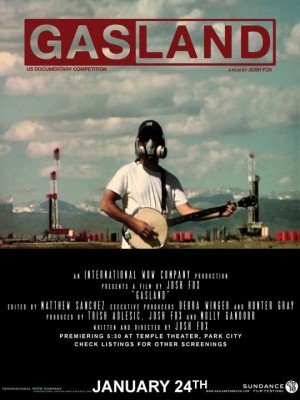 See the latest stories from the ABC on carcinogens found in water in QLD and a story in the Sydney Morning Herald or see the trailer for the Award winning movie Gasland on YouTube